Rich Beem and Andrew Coltart reflect on PGA Tour decision not to allow players to be released for LIV golf events
Rich Beam said he was "shocked" by the PGA Tour's decision to deny players to Greg Norman's LIV Golf Invitational Series, while Andrew Coltat said the saga will continue.
On Tuesday, the PGA Tour rejected a player's request to authorize the first Saudi-backed LIV Golf Invitational Series, explaining that the decision was in "the best interests of the tour and the players."
In response, Norman called the PGA Tour "anti-competitive" and sky sportsBeam admitted he was surprised by the PGA Tour's steadfast stance.
"I was shocked at first because I was fair," he said.
"I looked at it and the way I read it, and it said it was not in the best interest of the PGA Tour to allow this to continue, and I was very surprised by that.
"I was a little surprised because I kind of expected that they would say: 'Okay, we'll let them go and see what this is like. How does this all happen'.
"But they obviously don't want to be involved.
"It's interesting that they cut it off so suddenly because I think in order to understand how this might all work and what the players think, I hope they allow it and see what happens, I don't know.
"The players might come back and say it was a bad experience and I don't want to do it again.
"But again, if you look at the history between Greg Norman and the PGA Tour and vice versa, it was never a healthy relationship.
"I presume it's not just the LIV part. Since Greg Norman is involved with this, I understand it has something to do with why they were both rejected."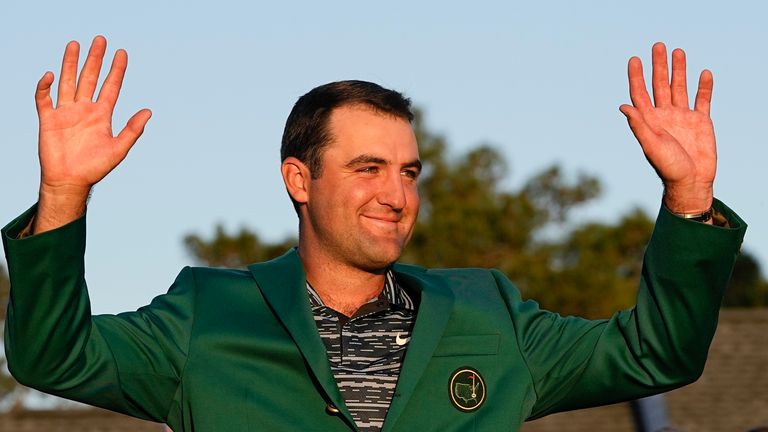 World No. 1 Scottie Scheffler says he fully understands why the PGA Tour is rejecting players from next month's Saudi Golf Series in Hertfordshire
also follow sky sportsColtart added that after Tuesday's events, the saga does not appear to be resolved.
"First, the PGA Tour came out and said there was no release, there would be an undetermined penalty," he said.
"And it's a very interesting choice of language because there's nothing concrete, so the doubt there creates a little bit of fear. Especially among players who could lose a lot if things don't go well.
"It may not be that important for someone we know, like Lee Westwood, who is coming to the end of his career and has a lot of cash in the bank. He can take that risk.
"For others, there are big doubts.
"Then Norman said if there was a ticket, they would support it, and I'm still a bit scratching my head, so what are we going to do?
"At what point did the fines become so large that they had to be acted differently?
"Looking at the grand scheme of things right now, things have happened, but I think we're a long way from the end of this dark tunnel.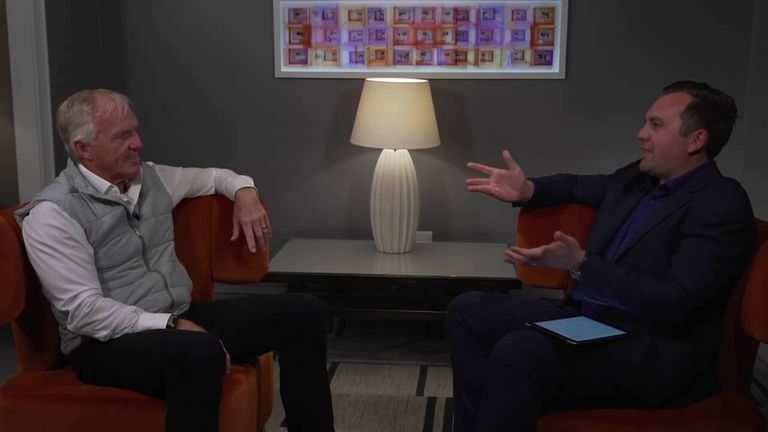 Gregg Norman tells Jamie Weir that LIV Golf Investments is independent and not accountable to Saudi government or Mohammed bin Salman Al Saud
"Norman said it was fixable. It would be nice to think of people sitting around the table thinking about how to fix it.
"But our understanding is that there isn't that conversation, and it's hard to see where it's going other than going down a particular litigation path.
"It's going to go on for quite a while."
In fact, Beem said that despite so much news on the topic over the past few days, there are still many unanswered questions.
"Until we really know more, until we know the players who were going to play but didn't get released, and what the PGA plans to do if they allow those players into LIV…
"Before we knew what Greg Norman's next move would be to help propel the PGA Tour, he threatened to file a lawsuit earlier in the season, and we're sitting here just a few kids arguing.
"Unless we know the specifics, we can stay here for a few days like we already have.
"We're nowhere near a solution."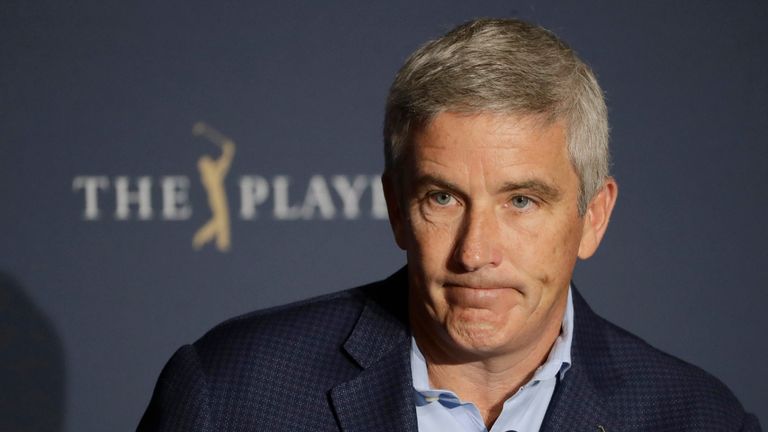 One of Norman's main arguments is to call LIV an "add-on" to the golf season rather than a competition, claiming that players can compete in LIV, PGA, DP World and Major events in the same season.
While a good idea, Coltart said he didn't know how it was possible.
"It's fun isn't it? I like the idea that they can work together, which of course makes sense to me, but past experience has taught me that it's very, very difficult.
"When you look at the schedules of the top players, if they play more than 20 events a season, they are lucky. We have the Grand Slams, and on top of that we have the WGC events.
"When you're playing for what they say is a huge amount of money, these players are not motivated to play elsewhere, or to support either tour.
"In the case of Jon Rahm, last year he played 21 games in the world and nine in Europe, only three of which were real regular events.
"And he's actually a legitimate supporter of the European Tour. So history tells me that while it's a good idea and it's an add-on, it's going to be very difficult to work out because the players just don't want to be on the pitch as often during a season ."

Get the best price and book a round of 1,700 courses in the UK and Ireland
sporty.